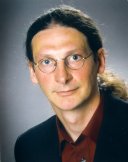 on the web site of Rene Ejury.
On the following pages you can find information about my skills and you will have the opportunity to download recent and older publications and presentations. Currently working as a freelancer in the field of IT consulting, design and administration, I am continually interested on new professional challenges. Find out more about my profile and do not hesitate to contact me if interested.
PS: downloads are not yet available, coming soon.